4 Apr 2013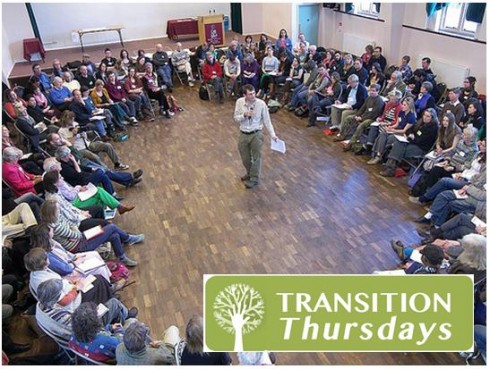 Starting in June, to coincide with the publication of our new book 'The Power of Just Doing Stuff', Transition Network will hold 6 consecutive 'Transition Thursdays'.
A Transition Thursday is at its simplest an event hosted by a Transition Initiative, in your area, with Rob Hopkins (and others as suitable) to share experiences, stories, questions and solutions.
The aim is to use the launch of the book as the opportunity to bring some support and invigoration to initiatives, and to enable some exciting coming together of neighbouring initiatives too.
What is on offer?
The concept is that Transition Thursdays would include the following offerings: