16 Apr 2013
Transition in action in … San Lazzaro, Italy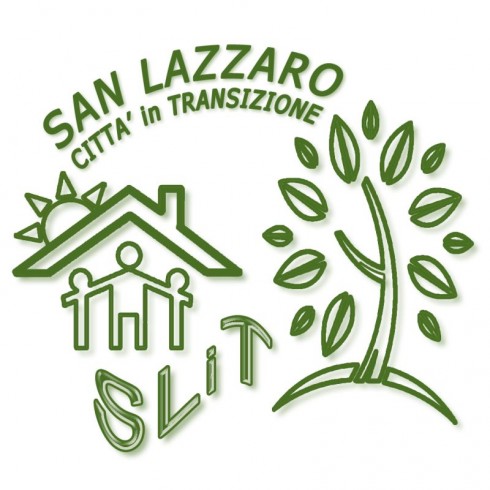 The Power of Just Doing Stuff is in the final editing stages, and as always in final editing stages, some things that have been there all along end up on whatever the book-writing equivalent of the cutting room floor is.  They're too good to waste though, so I'll be posting a few of them here.  We start with a piece about San Lazzaro Citta' di Transizione in Italy.
In 2009 Massimo and Silvia Giorgini attended a Transition Training in Monteveglio, the first Transition initiative in Italy, and returned home inspired and determined to start Transition: San Lazzaro Citta' di Transizione was born.  Projects thus far include a Bartering Market, a community solar photovoltaics scheme on a local school, a community garden and a study programme.
At the beginning, the local authority ignored the group.  After a year of activities, it changed its attitude and now, as Massimo put it, "sees us with new eyes", due partly to the economic crisis that engulfed Italy during that time.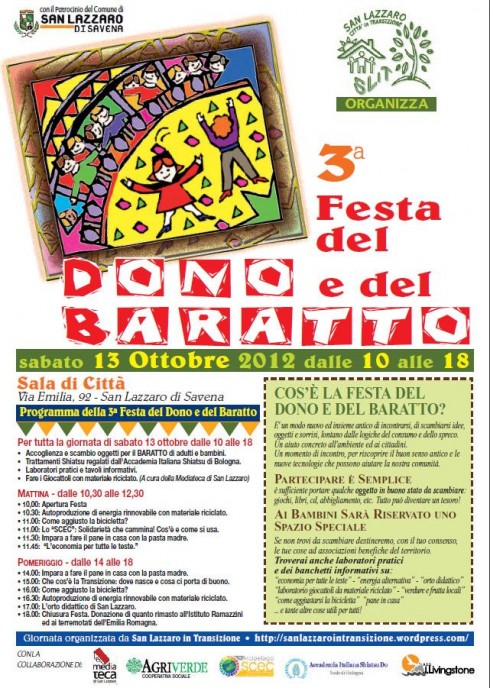 But what, I asked him, have been the specific challenges to translating Transition into an Italian context?  Like France, Italy is, he said, very "fatalistic".  There is a widely-held belief that you cannot actually affect change in your community and so the tendency is not to try, not to do anything.  Something, however, seems to be working.  As Massimo put it:
"This is not easy to believe, but experience after experience in San Lazzaro, something is changing.  Really.  Also for necessity, because economic crisis has some deep and concrete consequences.  People are losing their jobs, so they need to reorganise their lives and to do something different, to invent something different.  It is a difficult moment, a hard time, but it is a big opportunity now".
Transition in Italy has evolved differently to how it has in, for example, the UK, in that it tends not to favour the creation of working groups (food, energy, livelihoods and so on). The thinking is that a group with precise goals will likely find them impossible to implement and get depressed, whereas if they keep looking around for opportunities and other things to do it is less likely to lead to the demise of the group.
The other obstacle they are working to overcome is the cultural sense that volunteering is always a good thing and that money is bad.  If everything is free it is trusted more than if it charges for anything, so creating a culture of social enterprise, where people do get paid and a Transition initiative is able to charge for some of its services and catalyse new businesses, is a struggle.  As Cristiano Bottone of Transition Italia put it though, "the things you can do as volunteers are only a fraction of what we need to do".