1 Apr 2013
New Transition book to be published on Twitter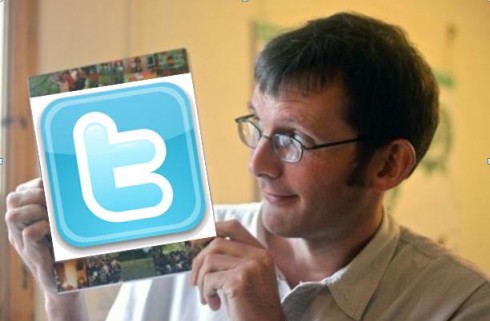 With the publishing industry in the doldrums, publishers are always seeking new, cutting edge approaches to getting their books noticed.  We can announce today that the next book about Transition, 'The Power of Just Doing Stuff', will be the first book to entirely published on Twitter.  The publisher, Green Books, has decided the use the book to trial this new approach, which it hopes will serve to create a viral momentum around the book.  The idea is that the book's 183,056 characters will be split into 1308 separate tweets, which will be tweeted one a day starting from today, using the hashtag #pojds.  We are proud therefore to be able to present the first instalment of this publishing milestone: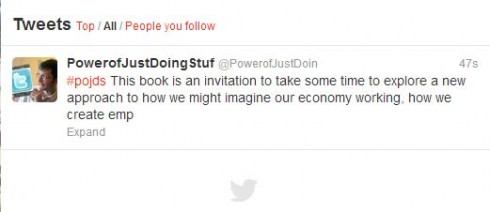 It is expected that it will take just over three and a half years for the book to be published.  It was inspired in part by the recent successful publication by Ebury of Ben Okri's poem which was written exclusively for Twitter and posted as a line a day for ten days.  Elizabeth Dare from Ebury publishing told The Telegraph:
"We're very keen on Twitter – it's incredibly quick, simple and engaging. The growth potential is huge … it's good for a publishing company to have direct contact with readers."
Social media experts believe the research shows that people's attention spans have contracted so much over the past 5 years that this kind of 'drip feed' approach will be the model for how people will consume books in the future.  Peter Lipman, Chair of Transition Network, said:
"We are thrilled about this new venture.  Like a rich chocolate cake, we feel The Power of Just Doing Stuff is so delicious that it is best savoured in very thin slices in order to give the readers time to digest its contents.  We're sure this will prove a hit".
The next instalment will be published tomorrow.