27 Sep 2011
London 'Transition Companion' launch announced!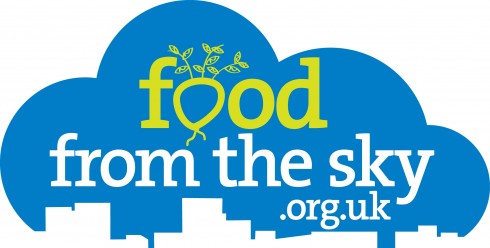 We are delighted to announce the London launch of The Transition Companion.  It will take place on Wednesday October 12th at Food from the Sky, a brilliant urban food growing initiative on the roof of the Budgens supermarket at Crouch End in London.  It describes itself as "a Permaculture community garden growing food to sell in the supermarket below while providing a learning and educational space for the different part of the communities. We are growing vegetables, fruits, mushrooms and herbs grown to organic standard with children and other members of our diverse community – sold through the store 8 metres below".  We'll be holding a lunchtime launch there from 1pm – 2.30pm.  There'll be a welcome from Food from the Sky co-creator and project leader Azul-Valerie Thome, and I'll talk a bit about the book.  Here's a short film about Food from the Sky:
http://vimeo.com/26986023
All are welcome.  The event is free.  Directions to Food from the Sky can be found here.  Copies of 'The Transition Companion' will be available to buy, your first opportunity outside of the Totnes launch to get a copy.  I'll be there to sign copies as well if you'd like that.  There is no cover, so if the weather looks inclement, bring a brolly.  It should be great, an opportunity to see what has become a landmark innovative urban agriculture project, and to hear about Transition and to celebrate the birth of the new Transition book while looking out over all those neglected London roofs that don't have food gardens on them.  See you there…..