19 Sep 2011
Transition beer competition results!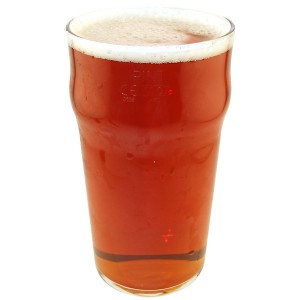 So the 'think of a name for a Transition beer' competition produced the usual outpouring of inventiveness, some great ideas from some of you, while there are definitely a few of you I'm a bit worried about.  The winner, who wins a copy of David Fleming's seminal 'Lean Logic', I'm delighted to announce is Russell Bradshaw.  His suggestion, cunningly simple, yet sufficiently humorous to keep me giggling all weekend, was 'Peak Ale'.  This was also suggested by Damon Hart-Davis, but of the two, Russell was first out of the hat.  Congratulations.  Here are the 10 runners up, who each win a copy of the great new 'Rough Guide to Community Energy':
John Fellowes, who suggested Ostrich Arse (when the head's in the sand…) or "a softer option", the Ostrich Whisperer (gently freeing buried heads since…)
Rémi Donelle, (who suggested 'Cocagne Brew', named after their Canadian initiative)
Jeff McLellan, who I'm worried about, frankly, suggested the perplexing 'Gruntfutock', or 'Bastifficator'
Dave Moreman suggested 'Old Doctor Hopkins' Ale' or just 'Old KinsAle'
Brad Kruse got completely carried away, suggesting a great long list of ideas:  "Thinking of reverting farm efforts to manual and livestock power: Horse piddle on Rye or Draft Donkey or Goose Sauce.  Thinking of more traditional post-transition efforts: Schoolmarm's Rule, Elbow Grease Cup, Shoulder to the Wheel, or even Peak Oil Thyme (though that might be misleading)".  To this he added "Peak Oil Gold, Adapted Gold, Transitory Marker, Home Fires Dew, Scythe Mow Moor and Forever Hope".
David Lyons of Haddenham in Transition suggested 'Resilient Rat' after the bar he initiative meets in, the Rose and Thistle (RaT).
Mick Doran suggested, for reasons best known to himself, 'Lunatic Soup'
Damon Hart-Davis suggested "SteadyState, SteadyStateAle, PeakAle, PeakSobriety, TheAleDrum, RenewAle, and also "RecycAle (with visions of what happens to the processing of the consumers' pee afterward treatment…), and thus … IPAle".
Nick Harris proposed 'Beerded Lady'
Well I did ask….