14 Aug 2006
ASPO 5 – The Two Distinct Paradigms within the Peak Oil Movement.
So, rested and relaxed, it is back to blogging after a few weeks off. I have been staggered to note that the stats for **Transition Culture** have actually increased during this period when I haven't actually been writing anything, not sure what the lesson is there… . Oh well. Anyway, my time away has given me plenty of blogging material, which I shall gradually work through in the coming weeks, which will include notes from the ASPO conference, interesting things from the Big Green Gathering, a new Meg Wheatley interview and various other bits and bobs. I wanted to start my reflections on the ASPO conference with my thoughts on the two very distinct paradigms in evidence there.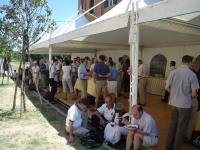 The first paradigm we might call the **'Business-as-Usual-at-all-costs'** paradigm. This argues that peak oil is simply a problem of energy supply, and that provided we can resolve that, everything will be fine. The second paradigm we might call the **'Cultural Evolution'** paradigm', which argues that we cannot solve the problems peak oil presents with the same thinking that got us into the mess in the first place. I'd say that at ASPO 5, the balance was about 5:1 in favour of the former.
I guess I am more familiar with those within the peak oil movement who are looking beyond it into what the world might look like, but coming from a position of positive transition. Some of the speakers were, for me at least, quite terrifying. I will write about Bob Hirsch's talk in a few days time, which left me completely gob smacked, but the one I want to mention as the best (should that be worst?!) example of the 'Business-as-Usual' paradigm, was **Pierre Rene Bauquis**, whose talk was called *"What future for hydrocarbons with the incoming peaks of oil and gas?"* A promising title, and the first part of the talk was a reasonable summary of the peak oil position, from someone who clearly knows his stuff.
He put peak as probably occuring around 2020, but then he launched into his 'solution' for the peak oil challenge. The solution is, apparently, nuclear power. By 2050, he argued as my jaw hit the floor, the world's energy mix will be 60% nuclear, 30% oil and gas and 10% others. It would be entirely feasible to keep all the world's transportation on the road, given that we build 3000 new nuclear power stations (I kid you not). This is entirely feasible he stated, there is absolutely no constraint on the resource, it is entirely sustainable in terms of climate change, and, he stated without even a trace of irony, it would be 5 times cheaper than solar energy! For heavens sake.
If I had children today, he continued, I would tell them to consider futures in the oil and gas industry, or in the nuclear industry. By 2050 he believed, fast breeder reactors would be the solution to all our troubles. Someone asked him about how all these reactors would cope in terms of climate change, given that this summer reactors in Spain, France and elsewhere have had to close down due to the unseasonal heat. This was no problem, he retorted, technology can overcome everything.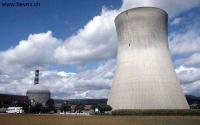 Nuclear waste, he added, "is largely a psychological problem", possibly the single most patronising thing anyone has ever said to me since a woman in a letting agency I once rented a flat from, who, after refusing to return my deposit (standard practice it later turned out) which I had scrubbed and hoovered and polished and left looking infinitely cleaner than it was when I moved in, looked down her nose at me and remarked, "well, some of us just have different standards".
It got better. As his astonishingly delusional rant drew to a close, he said, "people who say that renewables and conservation have a role to play in this, it's just a dream, just a dream". I must confess at this point to being pinned to my seat with a mixture of rage, incredulity and great affrontery. Renewables and conservation may be a dream, but they are a dream that can actually become a reality, rather than the nuclear nightmare Bauquis had just put forward.
The following day at the end of Jeremy Leggett's excellent presentation, Bauquis stood up and asked Leggett what he saw as being the role of nuclear power in a post peak world. Leggett paused and then said that as he was on an advisory board to the government on energy he had to be careful how he answered the question, but that he felt that anyone who felt that nuclear power had any role to play was, in his view, "utterly insane". I couldn't have put it better myself.